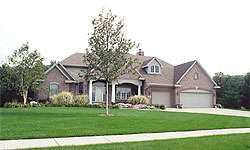 Services offered by Homeworks:
Site location
Interior floor design/layout
Exterior elevation design
Controlled project cost
Landscaping
Design build seminars
Iowa contractor
And most of all, Communication
You are involved and updated during all phases of construction. Mary Mason takes pride as an Iowa home builder to offer these services with customer satisfaction as the #1 goal.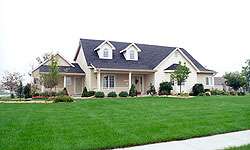 Homeworks, Inc.'s, Iowa home builder philosophy is based not on building a house, but building a home. This is accomplished by what Homeworks, Inc. calls "Making Your Home Work For You." By working closely with you and discussing what you would like, Mary Mason achieves the right blend of practicality, livability, functionality and affordability.
Mary's experience in the Iowa home builder community gives her that extra benefit that allows her to not only complete a custom project for the homeowner but also complete it on time and on budget.
Homeworks, Inc., Iowa home builder Mary Mason Custom Homes & Remodeling was founded in Johnston, Iowa, in 1995. A Iowa home builder in Des Moines Iowa and surrounding areas. Mary has been involved in golf course/residential development and office and financial management along with building many personal homes for resale as an Iowa contractor. This experience has resulted in the ability to apply practical features into her homes that are most often overlooked or thought of after the fact. Mary has also done extensive remodeling projects throughout the Des Moines area and design build seminars.
Mary's experience with the Iowa home builder home shows have shown her talents to go beyond her business abilities to her abilities as an interior designer and with exterior landscaping. Her experience with requirements on projects gives her a strong advantage to the current needs of today's customers.